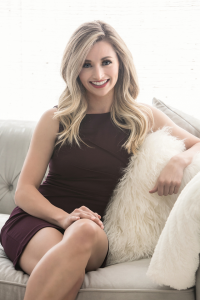 Jordania Nelson
As an Arizona native, Jordania thrives on three things: captivating novels, a constant craving to learn, and a radiating tan.
With degrees from Northern Arizona University in Public Relations and Advertising, and 8 years of experience in Public Relations, Sales, and Marketing, Jordania's combination of her compelling expertise and one-of-a-kind outlook contributes a different breed of credibility and enthusiasm.
When she's not researching the latest digital trends or reaching above-and-beyond to achieve unprecedented results, you can find her at the latest trending spot in town, indulging in a refreshing patio brew, or exercising and spending time outdoors with her border collie, Bexley.
Expertise Digital Marketing & Public Relations
Skills Social Media Marketing, SEO, Content Writing, Public Relations
Location Austin, TX